Florida
(flo-REE-dah)
Florida is known as "La Tierra del Río Encantado" (land of the enchanted river). Originally known as Florida Afuera and belonging to Manatí, Florida was founded in 1971. This town derives its name from the flowers and natural resources that grows in its fields.
Florida is located north of Utuado and Ciales; south of Barceloneta; east of Arecibo; and west of Manatí.
Florida was the last founded municipality in Puerto Rico.
There are many well-known "florideños", among them: Francisco Frías.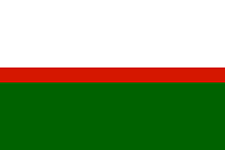 Land Area:
26 sq km (10.0 sq mi)
Water Area:
0.00 sq mi
Population:
12,367
Density:
475.6 per sq km (1,236.7 per sq mi)
Housing Units:
4,387
Housing Density:
288.7
Per Capita Income:
$5,164
Source: 2000 Census
Hymn:
Florida jardín hermoso...
Wards:
Florida Adentro and Pueblo.
Driving Distance:
31.8 miles *
Driving Time:
1 hour, 13 minutes *
Quick Links
* The distance was calculated from San Juan.