Corozal
(ko-ro-ZAHL)
Corozal is known as "La Cuna del Volibol" (Volleyball birthplace). Corozal was founded in 1795 by Joaquin Marrero and JosÚ de Rivera Ortiz, and officially became a town in 1804.
The city name is derived from the "palma de corozo" (grugru palm, Acrocomia media) which abounds in the central zone of the Island.
Corozal is located in the central-eastern region, north of Orocovis and Barranquitas; south Vega Alta; southwest of Toa Alta; east of Morovis and Orocovis; and west of Naranjito. Major rivers include: ManatÝ, Cibuco, De los Negros, Corozal and Grande de Manatí.
Corozal is home to the Historical Center of Cibuco, a park and museum with relics from the puertorican natives (tainos) as well as objects, paintings and artifacts from the town's history.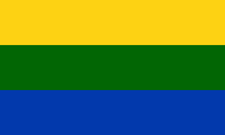 Land Area:
109 sq km (42.0 sq mi)
Water Area:
0.00 sq km
Population:
36,867
Density:
355.9 per sq km (877.7 per sq mi)
Housing Units:
12,386
Housing Density:
290.8
Per Capita Income:
$5,394
Source: 2000 Census
Hymn:
Salve Perla de Sabana...
Wards:
Abras, Cibuco, Cuchillas, Dos Bocas, Maná, Negros, Padilla, Palmarejo, Palmarito, Palos Blancos and Pueblo.
Driving Distance:
32.2 miles *
Driving Time:
59 minutes *
Quick Links
* The distance was calculated from San Juan.